Introduction to Maritime Operations - SC004
Overview
Course duration: 3 Days
This course provides students with the basic principles of Maritime Operations. The course introduces Core Maritime Operations roles such as Sea Control, Power Projection and Maritime Security and breaks each into its components. Critical enabling capabilities such as C4ISREW, Survey, Maritime weapons and Uncrewed systems are also discussed. Practical scenarios and workshops are utilised to support Maritime Operations concepts.
---
Intended Audience
This course is suitable for personnel that require a basic understanding on the principles of ASuW.
---
Course Modules
The concept of Maritime Operations
Core Maritime Operations roles
EW / Network Centric Warfare (NCW)
ISR / Survey
Use of the Environment
Above and below water sensors
Use of Uncrewed capabilities
Scenario based workshop
---

Course price: AU$3,334.00 inc GST
Click here for available Government Grants.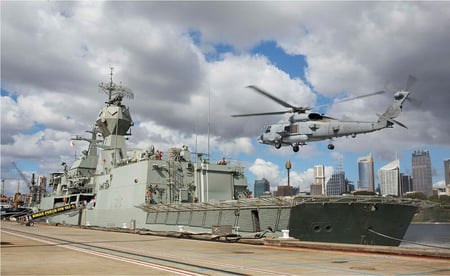 "Thank you for a great course. Great presentation style with lots of opportunities to ask questions and talks about real life examples which all made it a really enjoyable and informative course."
For multiple course seat bookings, please call Kerry Houston on 0439 997 719