Introduction to Electronic Warfare (EW) - SC001
Overview
Course duration: 3 Days
This course provides students with the basic principles of Electronic Warfare (EW) in all domains. The course introduces the three pillars of EW – Electronic Support (ES), Electronic Attack (EA) and Electronic Protection (EP), Radar, Electro Optics (EO) principles and associated operational support concepts. The course also discusses offensive and defensive cyberspace operations. Practical scenarios and workshops are utilised to support operational EW concepts.
---
Intended Audience
This course is suitable for personnel that require a basic understanding on the principles of EW.
---
Course Modules
EW Fundamentals

Basic Radar theory and employment

Mission Data

Introduction to Electronic Warfare theory and operations

Introduction to Electro Optics theory and operation

Network Centric Warfare

Introduction to Cyber Operations

Scenario based workshop
---

Course price: AU$3,451.00 inc GST
Click here for available Government Grants.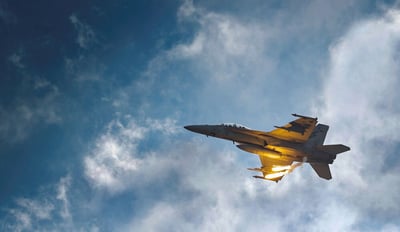 "As someone that is very new to the field of EW and the Defence Industry, I found this course very interesting and beneficial to my career."
"Course was great, very informative. Good examples and real-world applications."
For multiple course seat bookings, please call Kerry Houston on 0439 997 719